Defense training for responsible people with the highest demand on safety, to prepare them for the chaos of fighting and other hazards.
Nauka (The Science) is a Slavic Martial Art from Serbia, which offers innovative and worldwide unique training methods for violent confrontations. It explores all aspects of physical and psychological self preservation, to create and teach intelligent survival methods. This is rooted in a carefully preserved heritage, which is evolving for over a century and has deep roots in the ancient warrior culture of our ancestors. The Nauka Clan is the home for those who value life, brotherhood and freedom. It unites like-minded people from all cultures of the world to a strong and versatile community.
EXPLORE NAUKA
Dive into the story of Nauka and learn more about the fighting system, the history, the brand and the people behind it
BASED ON A TRUE STORY
Nauka has a deep history and came a long way to become a functional fighting system. From ancient battlefields, over World Wars, to modern time conflicts.
DEFENSE, CULTURE & SPORTS
LIVING MARTIAL ARTS
A strong focus on combatives, defense and survival, combined with practical combat sports training, like Kickboxing, Grappling and MMA.
THE NAUKA CLAN
Connecting people from all parts of our world. A true human family and home for the good minded.
A PASSIONATE TEAM
Nauka Coaches are well trained, experienced and continue to learn forever. Their passion for teaching and evolving makes a huge impact in the lives of students.
TRAINING OPTIONS
Many ways lead to Nauka and you can use them all, on your own way to success. Learn and train Nauka by the latest Hybrid Training methods, with local and digital sources.
Full concentration on the student and a focus on details can be guaranteed with this private custom trainings.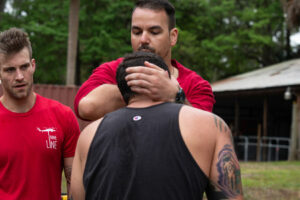 START YOUR OWN SCHOOL - KEEP THE FLAME!
Instructor program for future Nauka Coaches & Levels for Students
FOR WHOM?
For those who want to protect their own life and the lives of their loved ones. For those who protect others by putting their own life on the line. For those people, who want to evolve to a better human.
As a versatile martial art coming from a family itself, Nauka is used for self-defense and recreation by adults and children.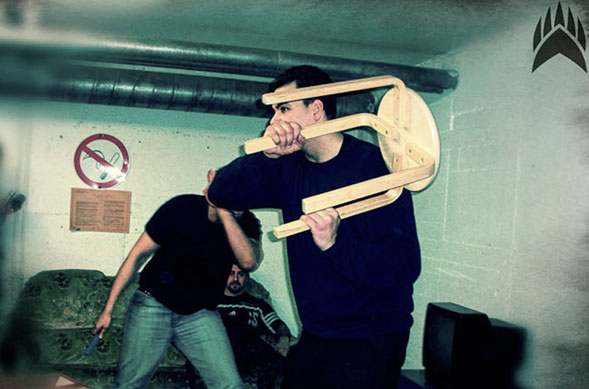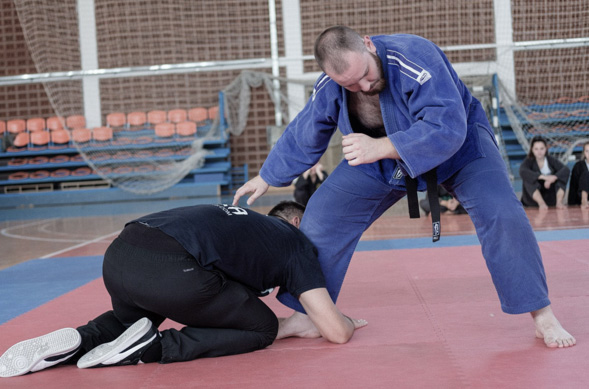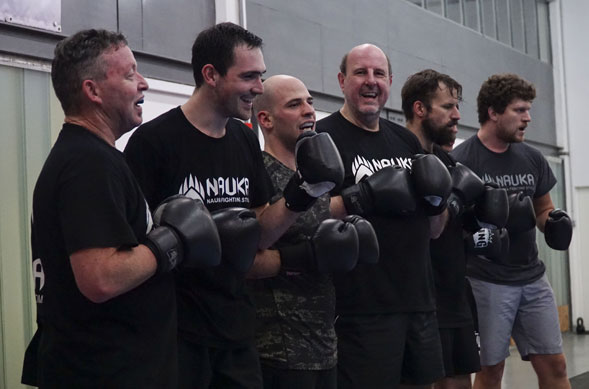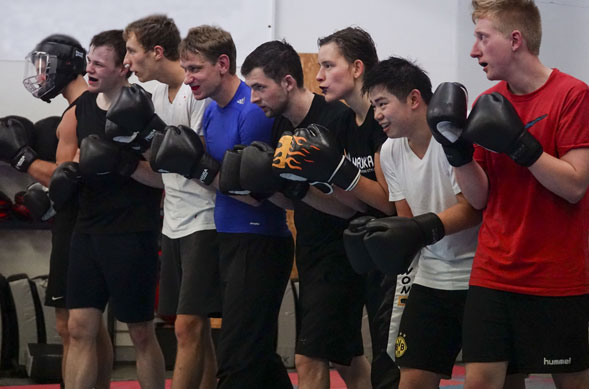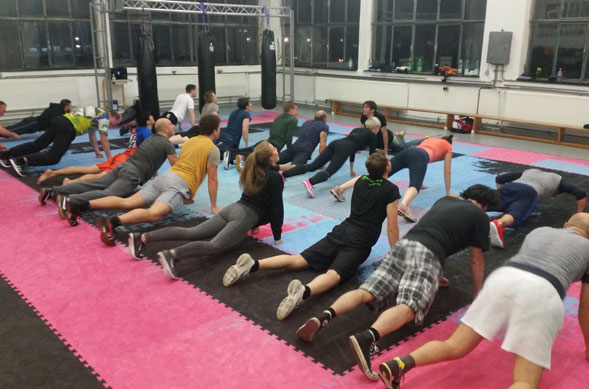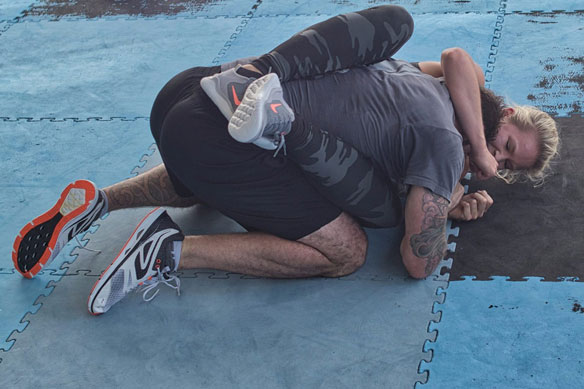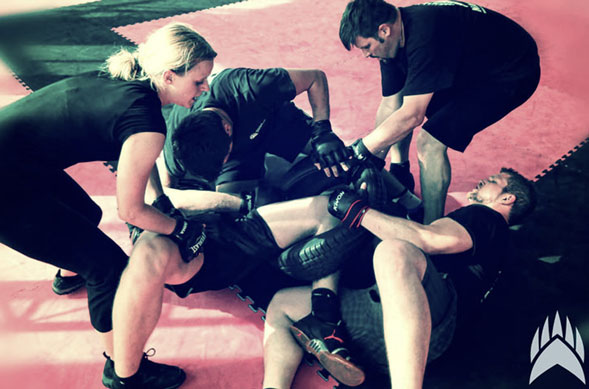 H. Garcia
Store Manager
"During a home invasion, we were able to fend the attackers off and got time to escape. I don`t think, this would have been possible without our Nauka training."
T. Rose
Housewife, Artist
"We are happy to have Nauka in our family. My husband trains with me and my kids on a regular base. The results are amazing."
M. Magee
Firefighter, Paramedic
"From what I learned so far, nothing compares to what I learned from Nauka. It is more practical than any other style I have experienced."
A. Dimitrov
IT Specialist, Developer
"Nauka has blown me away. The concept with all the tactics and functional techniques has lifted my fighting readiness to a whole new level."
J. Yarborough
Muay Thai Fighter & Coach
"Nauka is very direct and extremely effective. I loved every minute of the training."
A. Kern
Kickboxing & MMA Coach
"Nauka is a nightmare. A real nightmare for every criminal!"
Nauka is actively trained and used in action by professionals from the Military and Law Enforcement around the globe.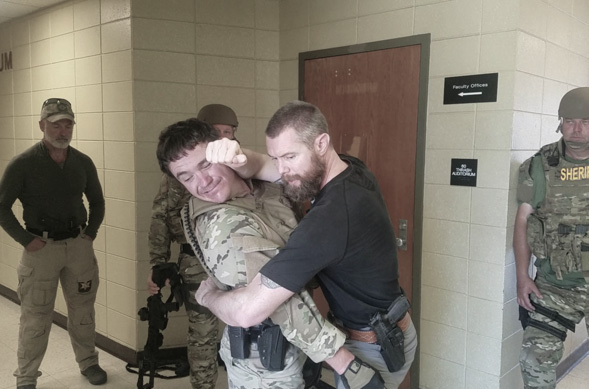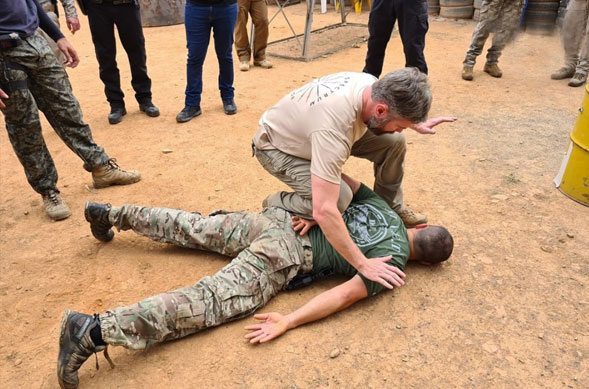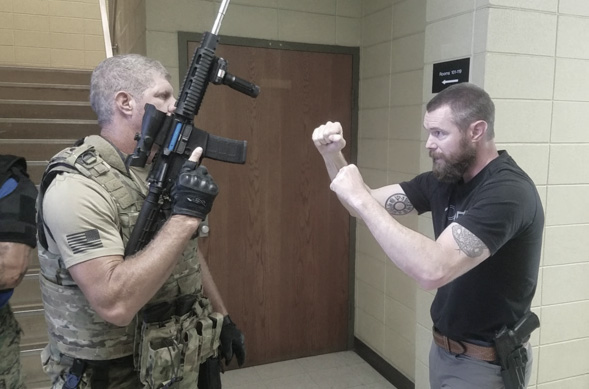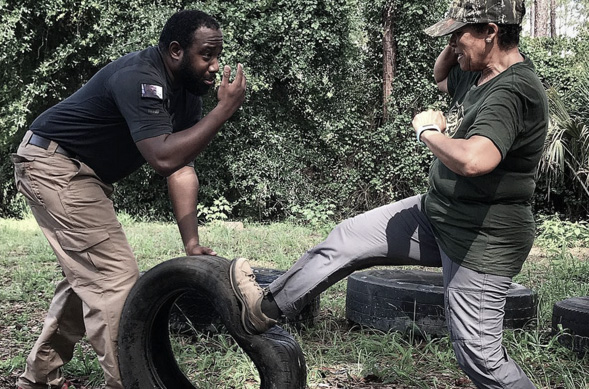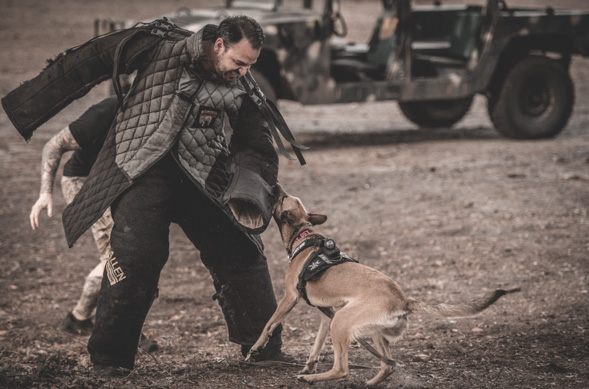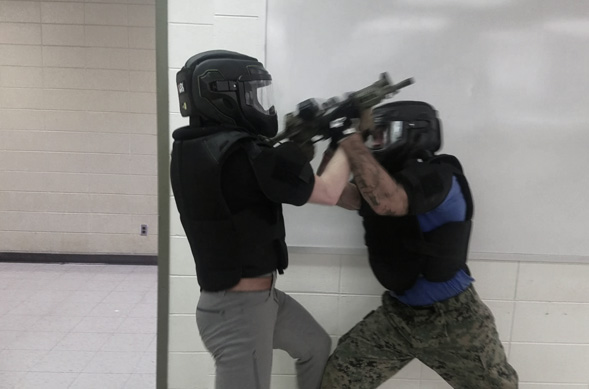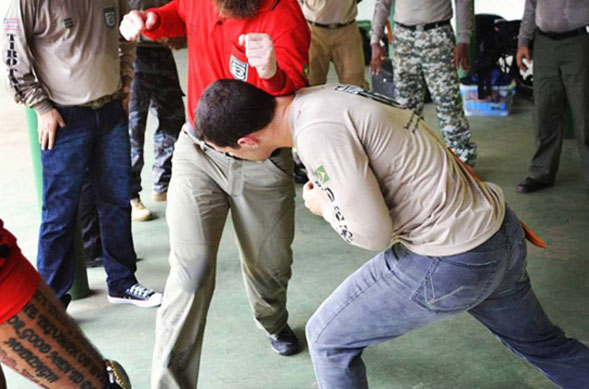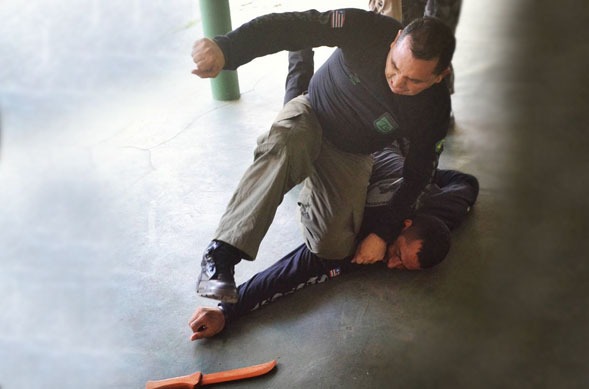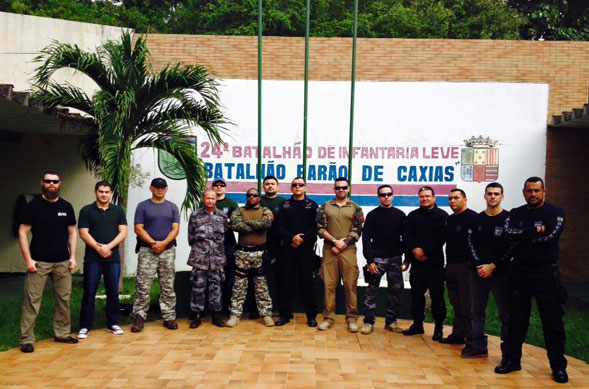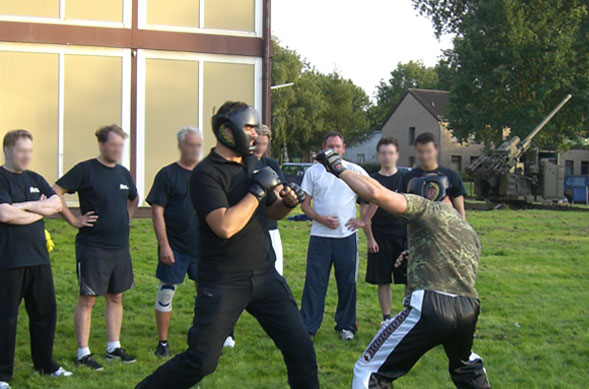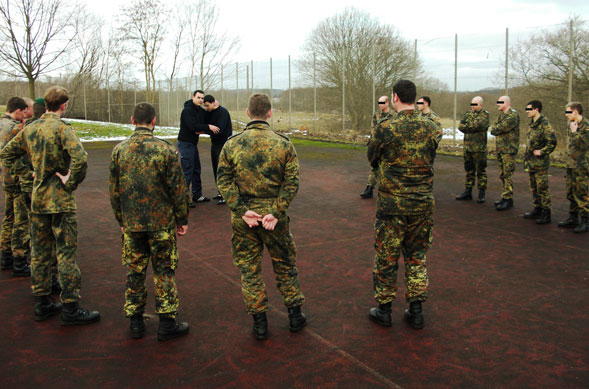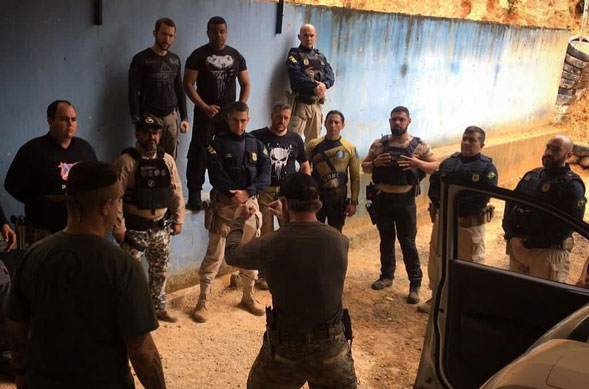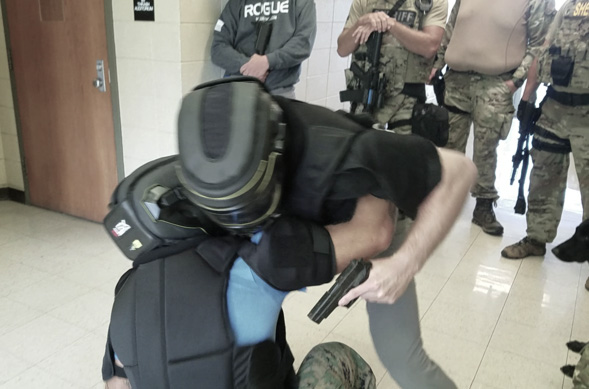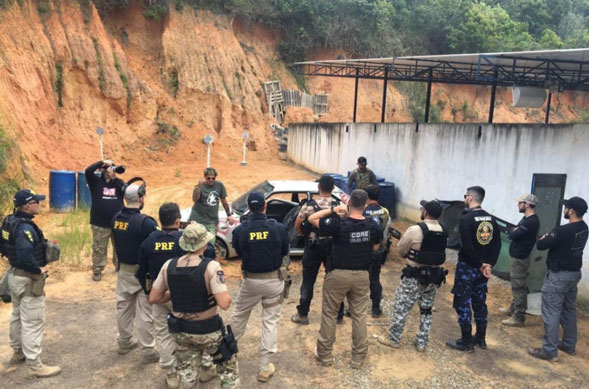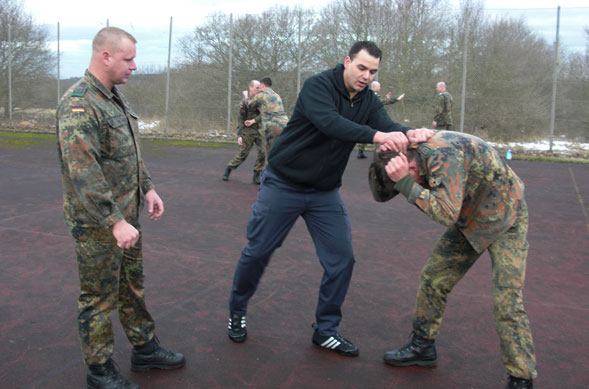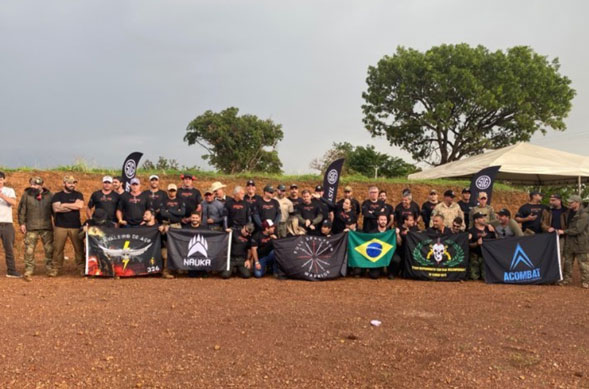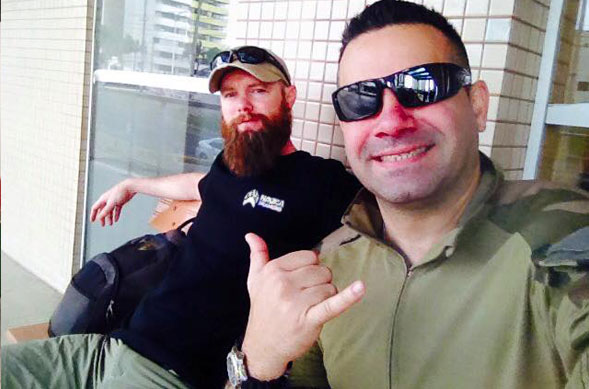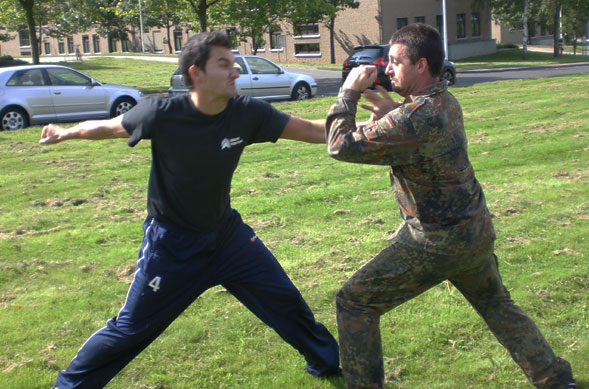 D. Rosenzweig
German Military Captain
"I introduced Nauka to my Soldiers and Seargents, because it reflects the highest quality of fighting technology, I have ever experienced."
A. Peters
Police Officer, K9 Handler
"I owe my life to Nauka! The training elevated my skills and saved me in very dangerous situations. I cannot recommend it enough."
S. Rusch
US Navy SEAL
"They are training you for real-life application. For scenarios that you don't ever want to find yourself in – But if you do, you will know what to do."
A. Dern
LEO, DT Instructor
"Welcome to the Streets – Realistic self-protection for today. Thank you for the professional training!"
Z. Moliver
Israeli Special Forces, PMC
"I still think about the Nauka Seminar you did for us. You guys are great teachers!"
``Sam``
Undercover
"Nauka is really a Bad-Ass Martial Art!"